Headlines from Fee Fee Baptist Church
To Know Christ And Make Him Known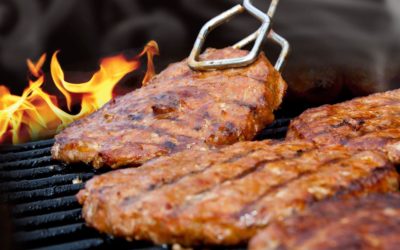 Youth and their families are invited to our end of summer BBQ!  Sunday, August 6 the whole family should come and join us for food and fun at Vago Park (at Fee Fee Rd and Midland Ave) right after the Sunday morning worship services.  The youth ministry will provide...
read more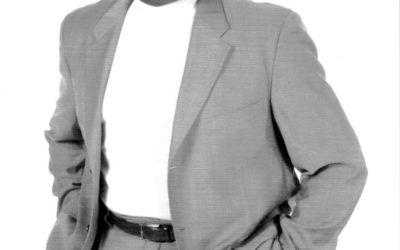 On July 16, join us for a performance by Charles Graham. He has traveled around the world, singing the Gospel in a way that appeals to all ages. You will be in for a blessing by his singing and story. After the performance, join us in the Dining Hall for a Super...
read more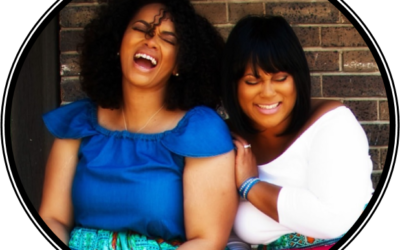 On July 9th, join us as we worship alongside the Daughters of Zion, a musical ensemble spreading the Good News through songs of their own. Their Christian Contemporary music is sure to leave the audience praising God. After the concert, join us in the Dining Hall for...
read more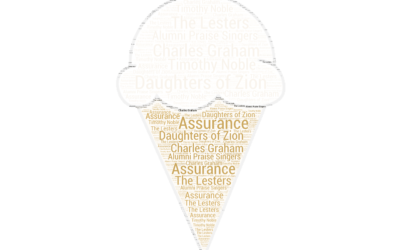 Every Sunday night starting July 9th at 6:00 PM, we invite you to join us for our annual Summer Concert Series. Each week will have a different performer/group, praising God in their own unique way. After each concert, Super Sundae Nights are hosted in the Dining...
read more

June 26 - 29 is our annual Adult Vacation Bible School. It will run from 9 - 11:30 AM and we will go out to eat at the completion of our Thursday session. (More info coming soon!)
read more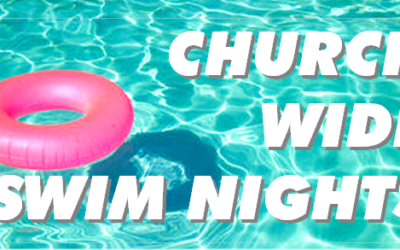 Wednesday June 30 and Wednesday July 26 will be our designated nights for this year's Swimming Under the Stars event. Join us at the Bridgeton pool (4201 Fee Fee Rd) from 8:00 PM to 10:00 PM to participate. The cost is $5 per person or, for a family of four or more,...
read more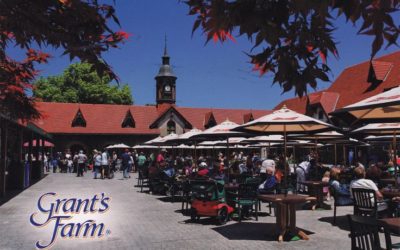 On June 6, we will be going to Grant's Farm. We will leave at 10:00 AM so we can take the tram ride, pet some goats, and eat lunch there. Then we will go to Whitehaven, Ulysses S. Grant's home. There is no admission charge for either attraction but there is a $30 fee...
read more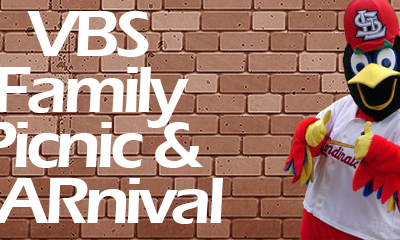 On June 4, starting at 5:00 PM, there will be a pre-VBS registration and fun time. Everyone is welcome, young and old alike! Two very special guests will be there. Bricks4Kids is planning some activities and the other special guest is a VERY popular bird...You...
read more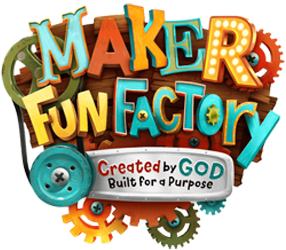 Free VBS June 11-15, 6:00 – 8:30 p.m. At Maker Fun Factory VBS, kids discover that not only that God made them the way they are, but for a purpose too. Maker Fun Factory is filled with incredible Bible-learning experiences kids see, hear, touch, and even taste!...
read more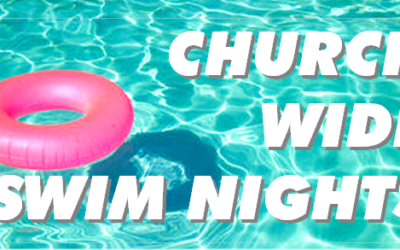 Dive into summer fun with our Swim Night on Wednesday, July 26 at Bridgeton Pool (4201 Fee Fee Rd) from 8-10 pm. The cost is $5 per person ($20 max per family). Guests are FREE so invite your friends and neighbors!
read more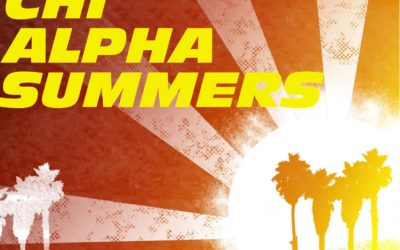 Chi Alpha Summers is back starting Wednesday, May 31! Chi Alpha Summers happens Wednesday nights from 6-7 pm during the summer. We'll start in the gym for some big games and then we'll head up to the youth room for some great Bible study. We'll see you all summer...
read more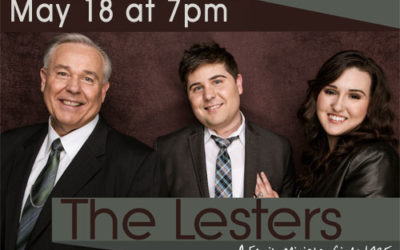 Join us May 18th at 7pm for a Lesters' benefit concert. Come enjoy an evening of Southern Gospel music and hear incredible stories of God's miraculous power! Admission is free: an offering will be taken. Stay for refreshments afterwards. All proceeds benefit Joni and...
read more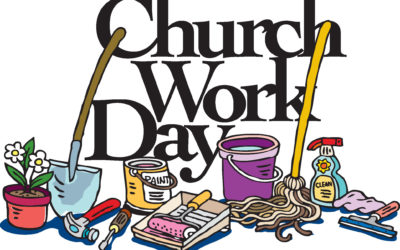 Help us get the church all cleaned up... All church work day. Saturday May 13. 8am - noon.
read more