Headlines from Fee Fee Baptist Church
To Know Christ And Make Him Known
On December 1, the Prime Timers will be going to see the play at the Florissant Civic center called, The Best Christmas Pageant Ever.  Tickets are $11.50, please sign up. We will meet at the Florissant Civic Center at 7:30 pm or if you want to ride the church bus it...
read more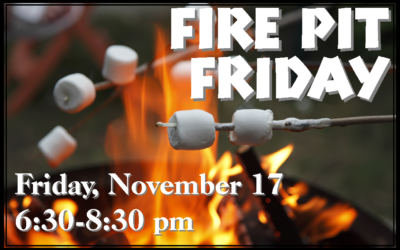 Join us at Fee Fee on Friday, November 19 from 6:30-8:30 pm as we make S'mores and drink hot chocolate around fire pits! This is a free event for the community but everyone needs to bring their own lawn chairs.  Hope you and your friends and family can join us for a...
read more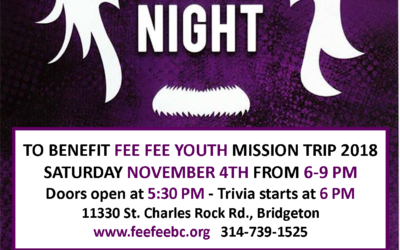 Join us on Saturday, November 4 from 6-9 pm for a night of trivia, prizes, a silent auction, and lots of fun and food! The cost is only $80 for a table of 8. Sign up for a table at the church or by contacting Andrew. All the money raised that night will go towards...
read more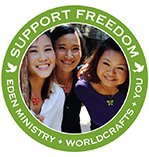 The WMU  is having a World Craft Brunch on October 28, at 10:00 am in the Fellowship Hall,  everyone is welcome. Come learn about countries around the world who make and sell items thru WMU. We help these groups to be able to provide for their families thru our...
read more

In summer 2018 the youth will be serving with World Changers again in Radcliff, Kentucky from June 11-16! This is always a great chance to be the hands and feet of Christ to those in need and a great chance for students to grow in their faith.  The total cost of the...
read more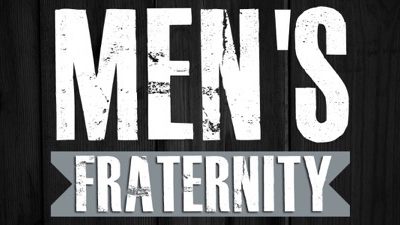 Men, on Wednesday nights starting October 4, we are having a Bible study just for you! Join us every Wednesday at 6:15 pm as we work together to become the men God has called us to be!  We will work through the Men's Fraternity curriculum each week.
read more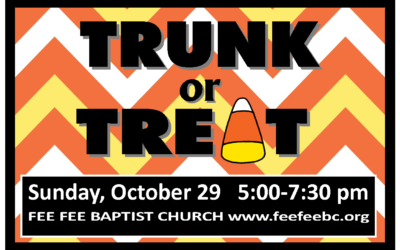 Bring your kids in their costumes for a night of food, games, face painting, photo booth, movie, and LOTS OF CANDY!!  All of this for FREE!  The whole community is invited so invite your friends and neighbors to this fun event. Fee Fee members, if you'd like to...
read more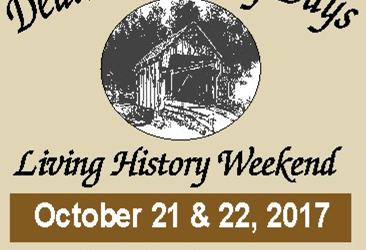 We're heading to Deutsch Country Days in Marthasville, MO where we will celebrate the history of 19th century German settlers. This is a living history experience. There are bee keepers,butter churning, jellies and preserves, sausage stuffing, not to mention the...
read more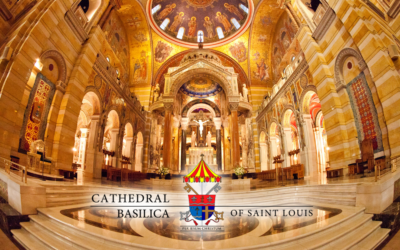 We will be taking a trip to tour the Cathedral Basilica on Thursday, November 9th.  More info coming soon.
read more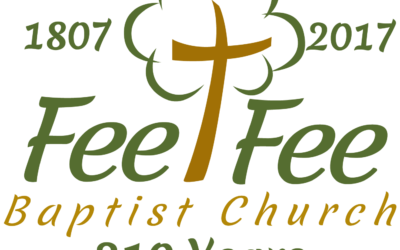 On September 16, the Old Chapel will be open to visitors for viewing of the chapel and the historical documents inside. In the church parlor visitors will be served cookies and lemonade. Helpers will facilitate hospitality for guests visiting the parlor and respond to...
read more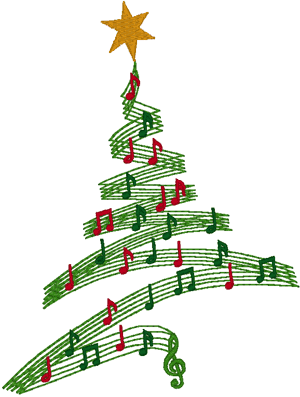 We know Christmas is still a long ways off but its never too early to start working on the Singing Christmas Tree!  If you are a singer and are interested in performing in this years Singing Christmas Tree production then join us every Sunday at 3:30 for rehearsals.....
read more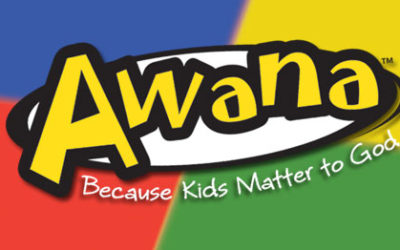 Awana is every Wednesday at 6:15 pm! Awana offers Scripture-based programs and exciting games allowing kids to have fun, promote Bible knowledge, and help kids develop lifelong faith in Christ!  Awana's is for kids 3 years old through 6th grade and will be Wednesday...
read more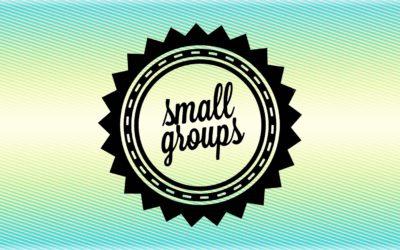 SMALL GROUPS EVERY WEDNESDAY! Youth Small Groups are a time for discipleship where students connect with each other and loving adults as they talk about the Bible together.  Youth Small Groups are every Wednesday night during the school year from 6:15-7:30...
read more