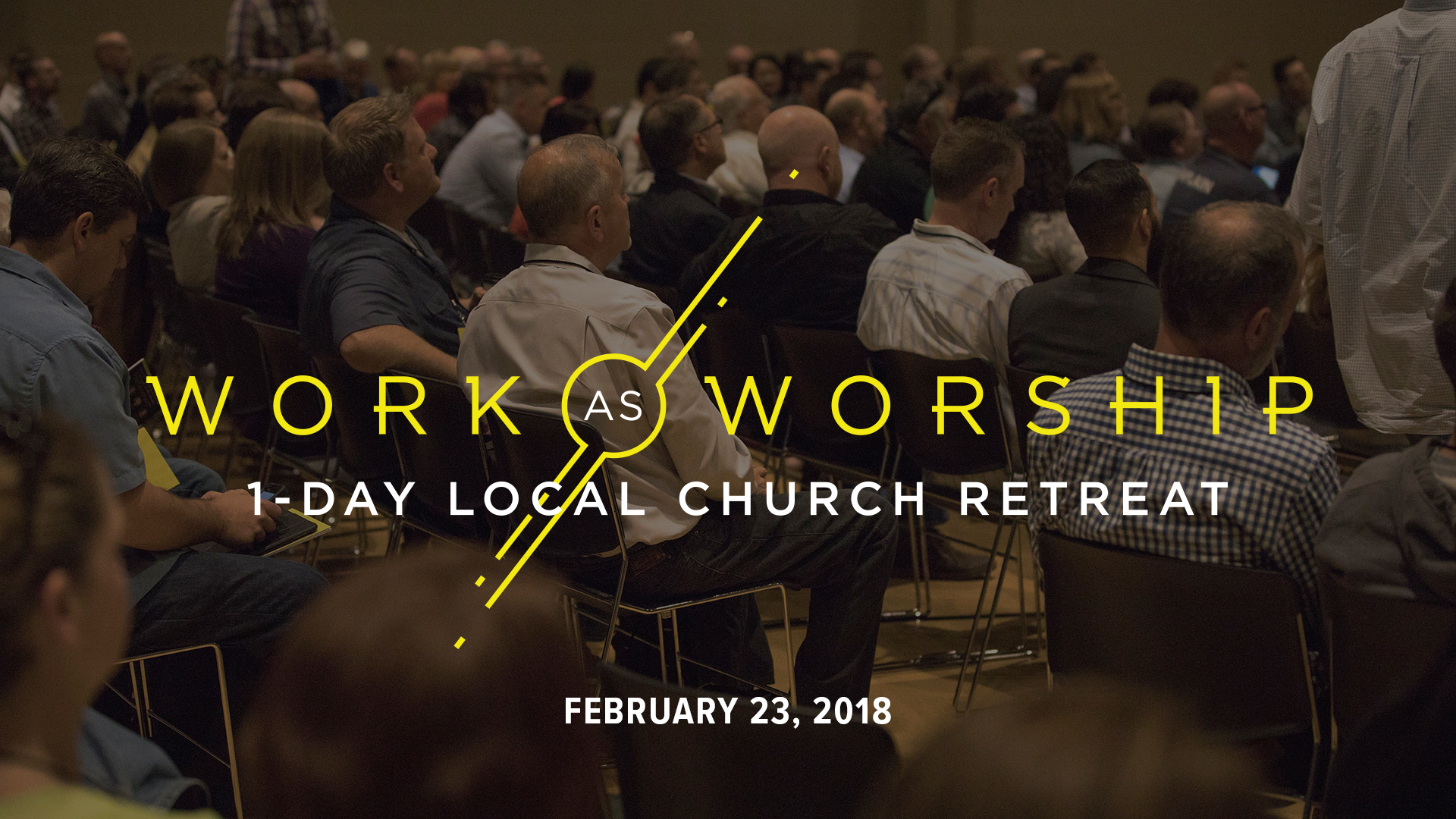 God created work to be worship! Through the gospel, He has redeemed every part of our lives, and we can worship Him with our work.
We are to be on mission for God where He has placed us. And since many people spend the majority of their waking hours on the job, we have to stop compartmentalizing life into "spiritual activities" and "work activities." How are we living examples of the gospel while we work?
Join us for the 2018 Work as Worship retreat, a one-day church retreat, on February 23 starting at 7:30 am. At this nationwide simulcast, find out how you can make your work worship. Featured speakers will include: Matt Chandler, Phil Visher (Creator of Veggie Tales and Founder of Jellyfish Labs), Patrick Lencioni (New York Times Best Selling Author), Joel Maby (CEO of Sea World), Norm Miller (Chairman of Interstate Batteries), Kelly Shackelford (CEO First Liberty Institute and frequent guest on FOX, CNN, ABC, and NBC), Anne Beiler (Founder of Auntie Ann's),  and more to come.
Sign up now to get your tickets to this life changing event.
February 23, 2018
Tickets are $25 and include a lunch and snacks.
Seminar Schedule
7:30AM Session 1